Best expertise for your projects
It is our goal to tailor our products optimally to the needs and requirements of our customer. Therefore, we are there to support and assist you in all phases of a project.
Starting from an analysis of critical points drawn up on location, we specify and design the system in close co-operation with our customer. Detailed functional specification, laid down in writing, are the basis for project development.
Customer-oriented project management and project consulting ensure optimal project promotion and on-time installation. After installation of a system and in particular during start of operation, we are there for you with competent advice and support for all parts of the system.
Moreover, we invite our customer to make use of our expertise and experience in a number of services.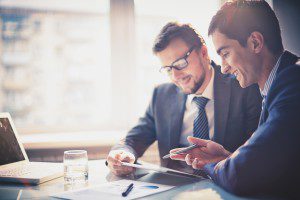 The more careful and thorough a project is being prepared, the more successful and efficient it will be in the end. At DiIT, managing director and senior consultant will advise you to find the best solution for your production:
Analysing of the current state and assessing current processes

Realising potentials for optimization

Suggesting ways to employ QM, process optimization and integration to your advantage
Latest methods of software development, such as object-orientation, as well as special test scenarios will give you the most reliable, robust and suitable system.
Due to the sound basis of our systems, we never fail to impress customers with the speed and smoothness with which we put systems into operation.
Since the system has been designed along with the customer, it will incorporate his language and logic. Production training on start-up and additional work shops can therefore be limited to a couple of days.
The self-explanatory user interfaces can be used intuitively. Furthermore, detailed on-line help files support the users at any time.